Berlan discusses Audition (1999) dir. Takashi Miike
Berlan is a film student based in South Florida. Her essay "Audition & What it means to be a final girl" explores the final girl trope and its patriarchal implications (read below). Follow her on IG @spitareus 
"The story jumps between reality and delusions of pleasure or guilt and by doing so creates an uncertainty of who the 'good guy' really is.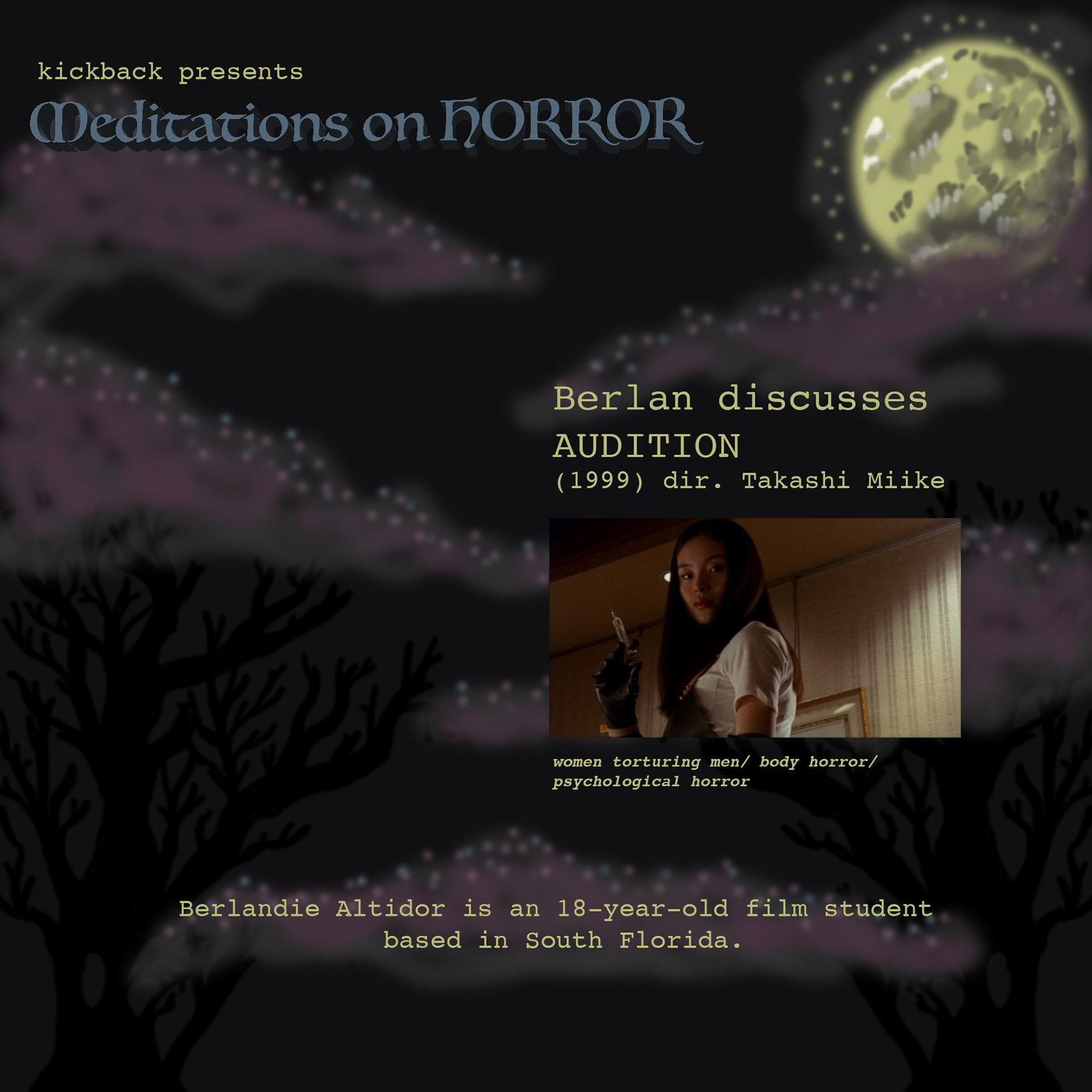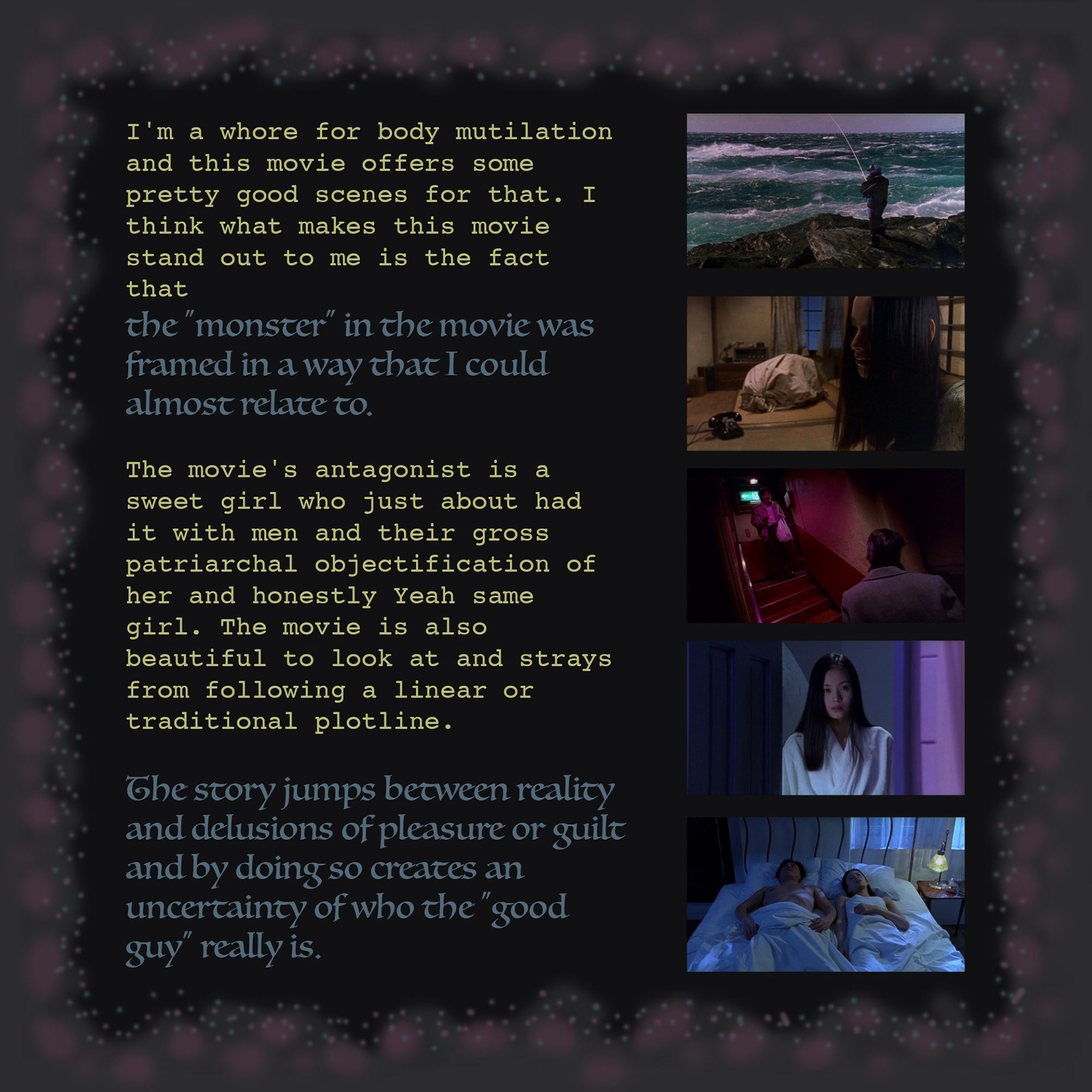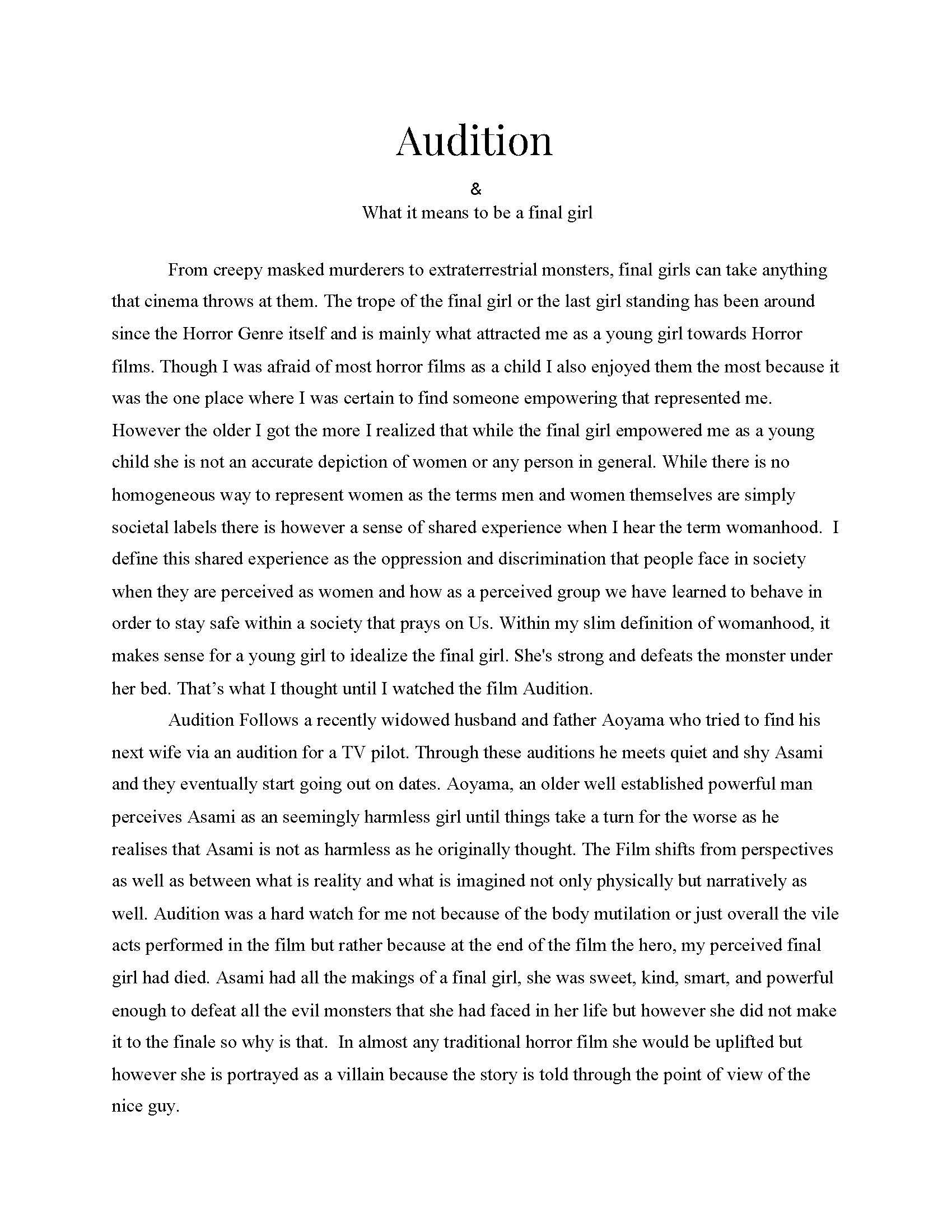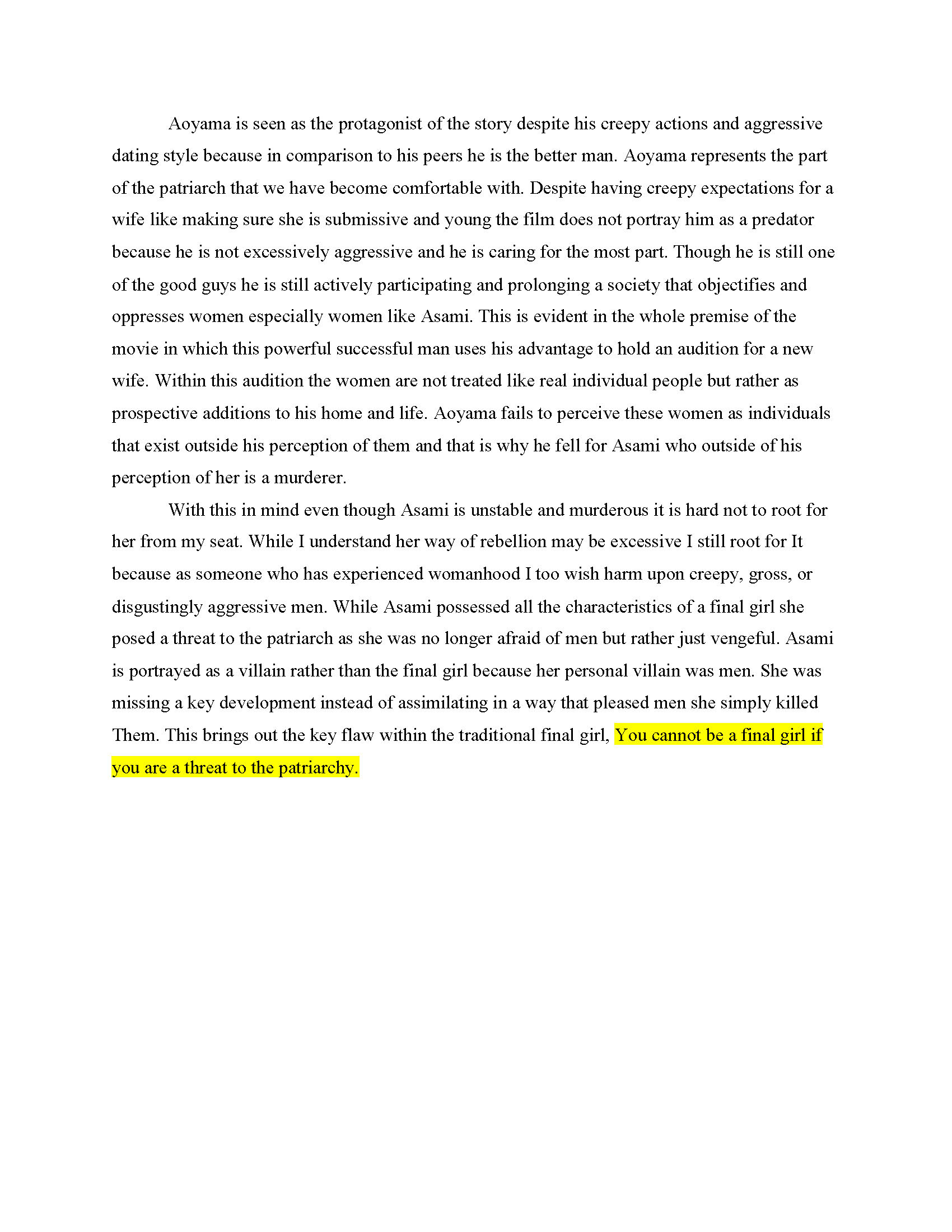 MJ discusses Scream (1996) dir. Wes Craven
MJ is a student and film-lover based in Florida. Her article "Horror: Based on a True Story" explores the physiological and psychological allure of horror and true crime for female audiences (read below). Follow her on IG @mjburow !
"Horror allows us to scratch this itch for danger from the comfort of our couches; it allows the audience to step inside a world that they simultaneously have no connection to but knock on the back door of every day."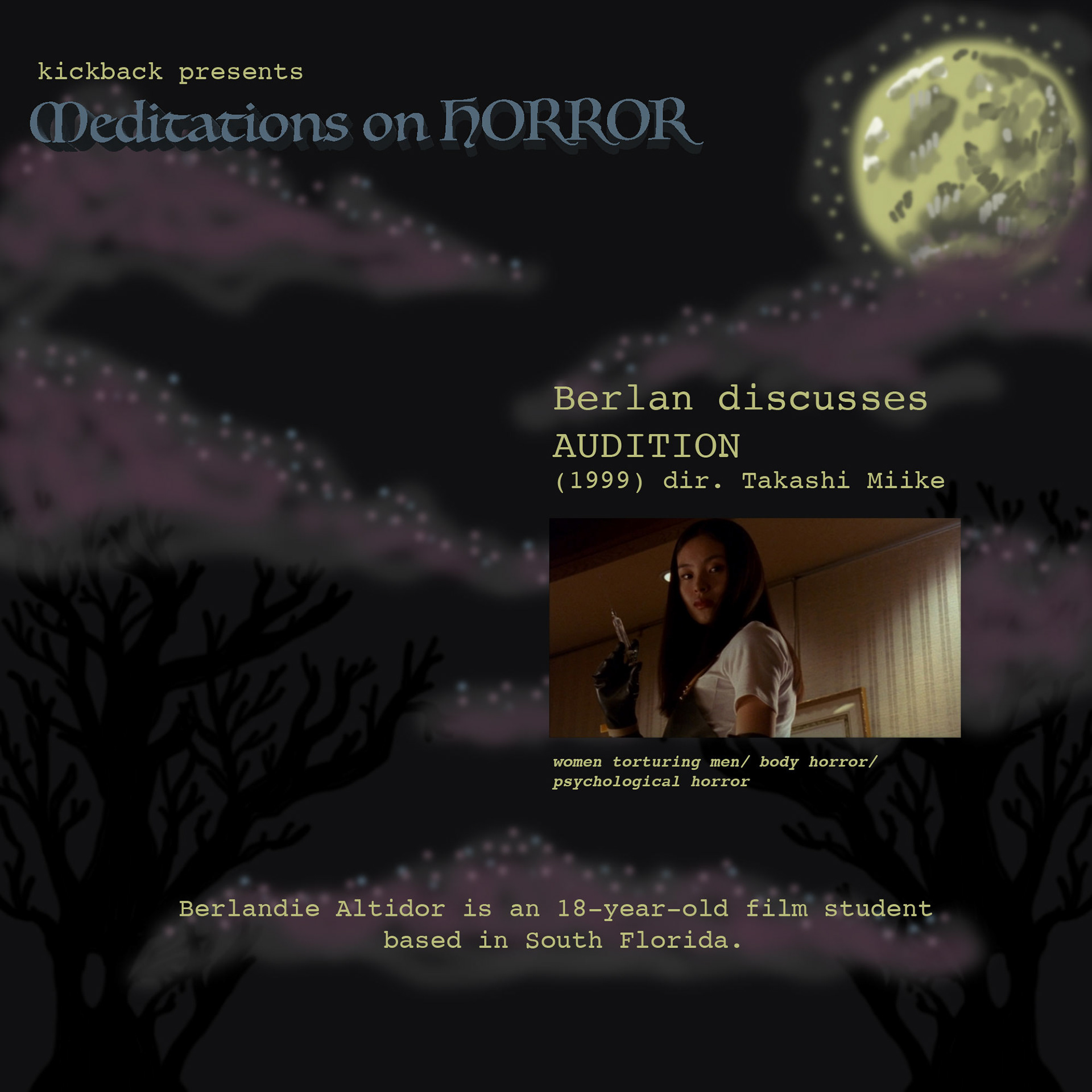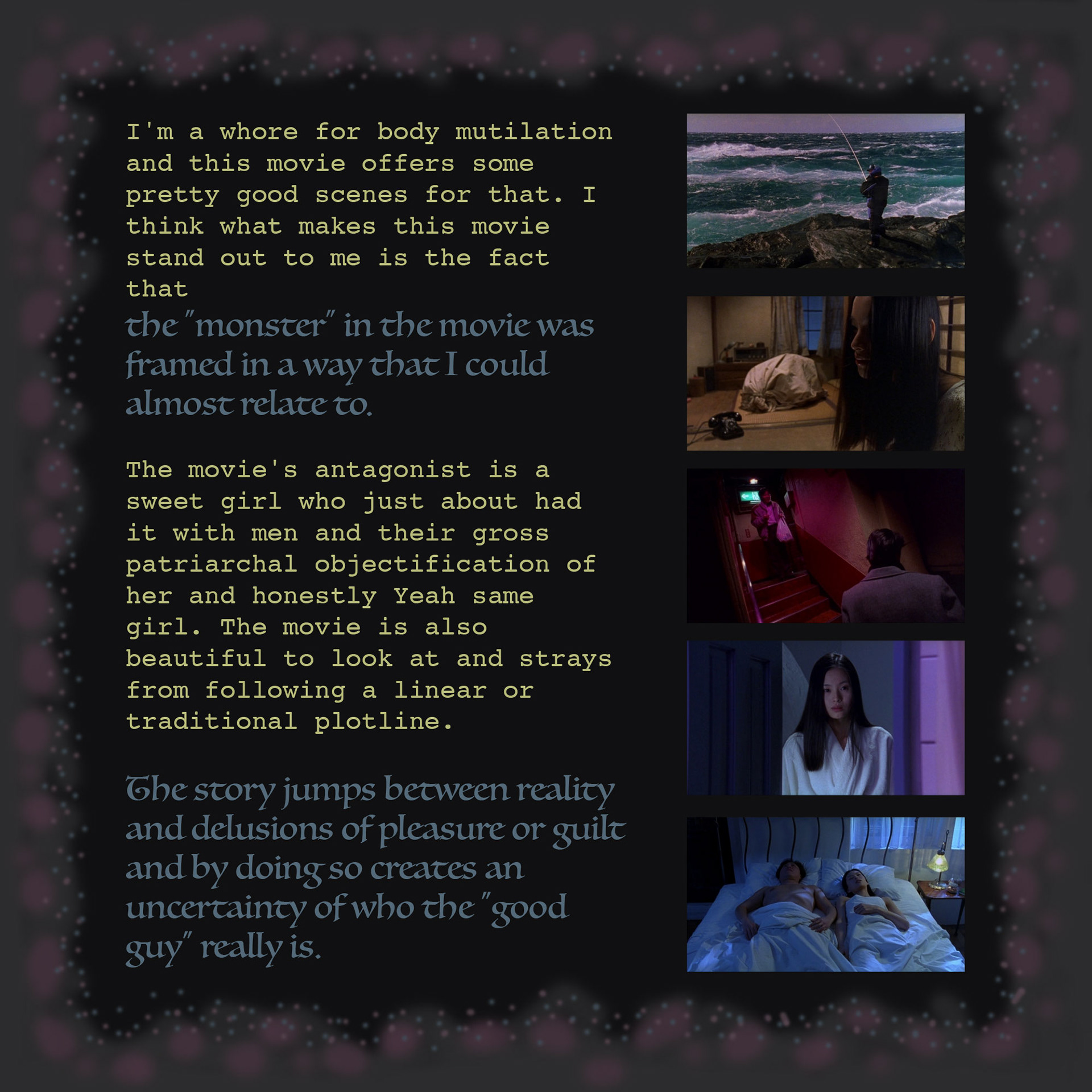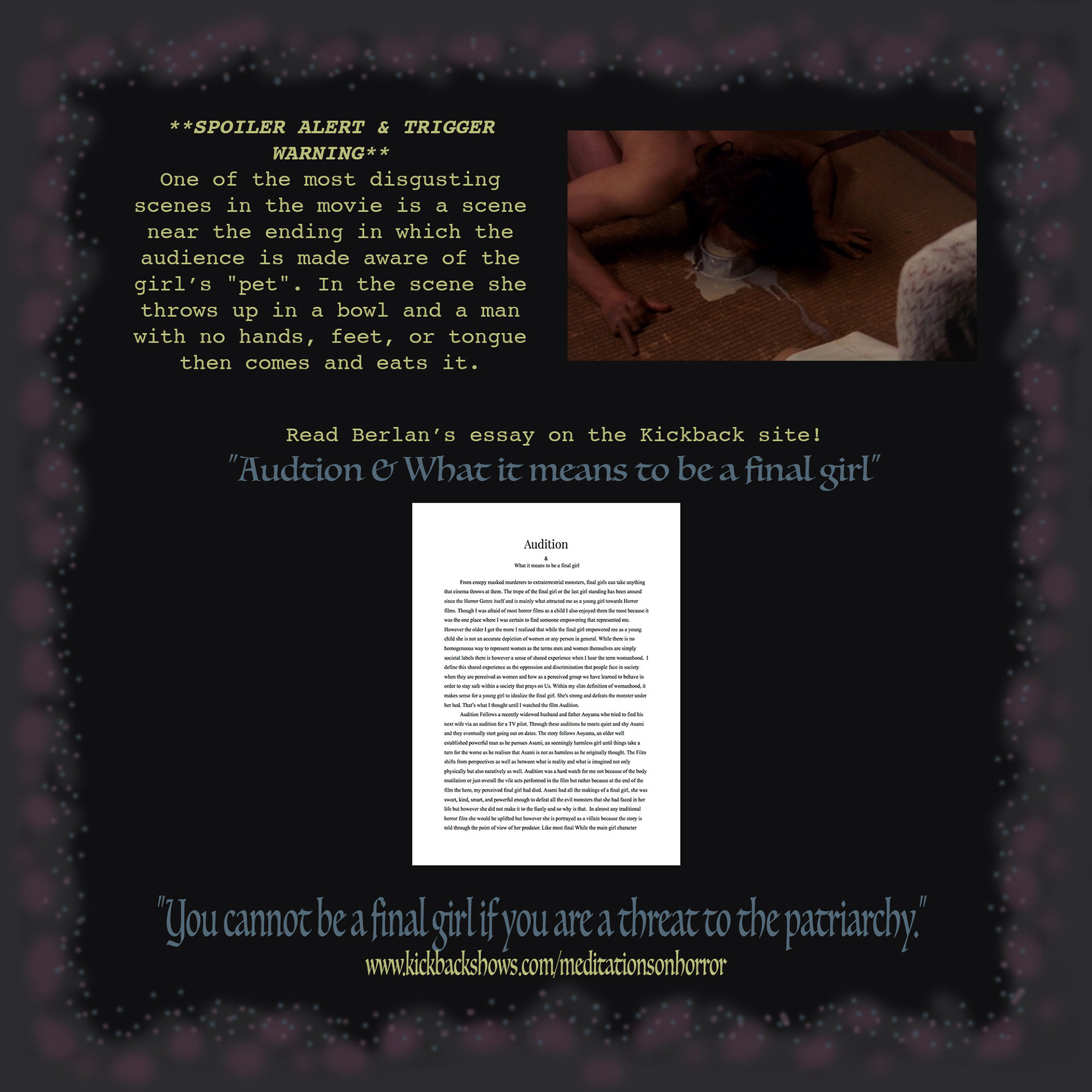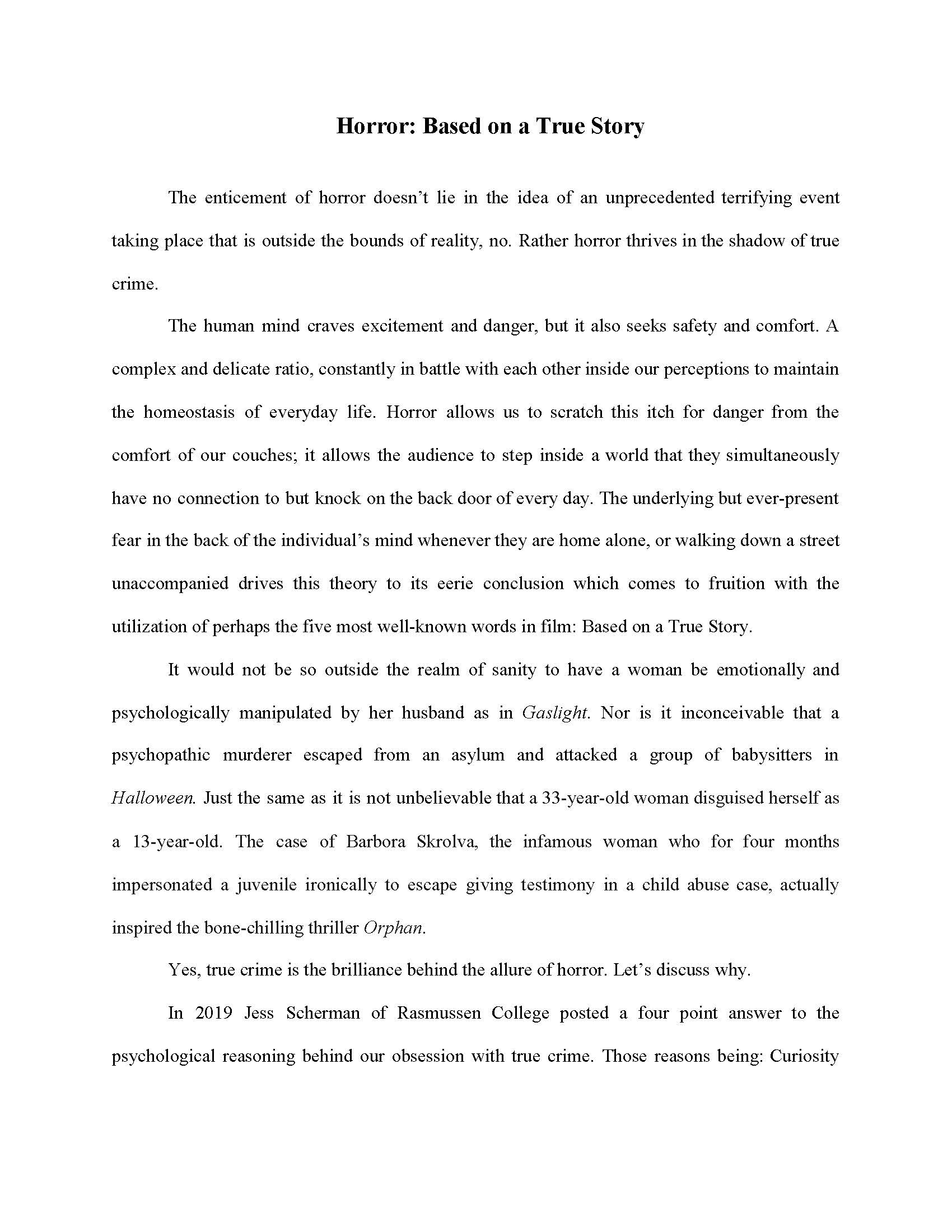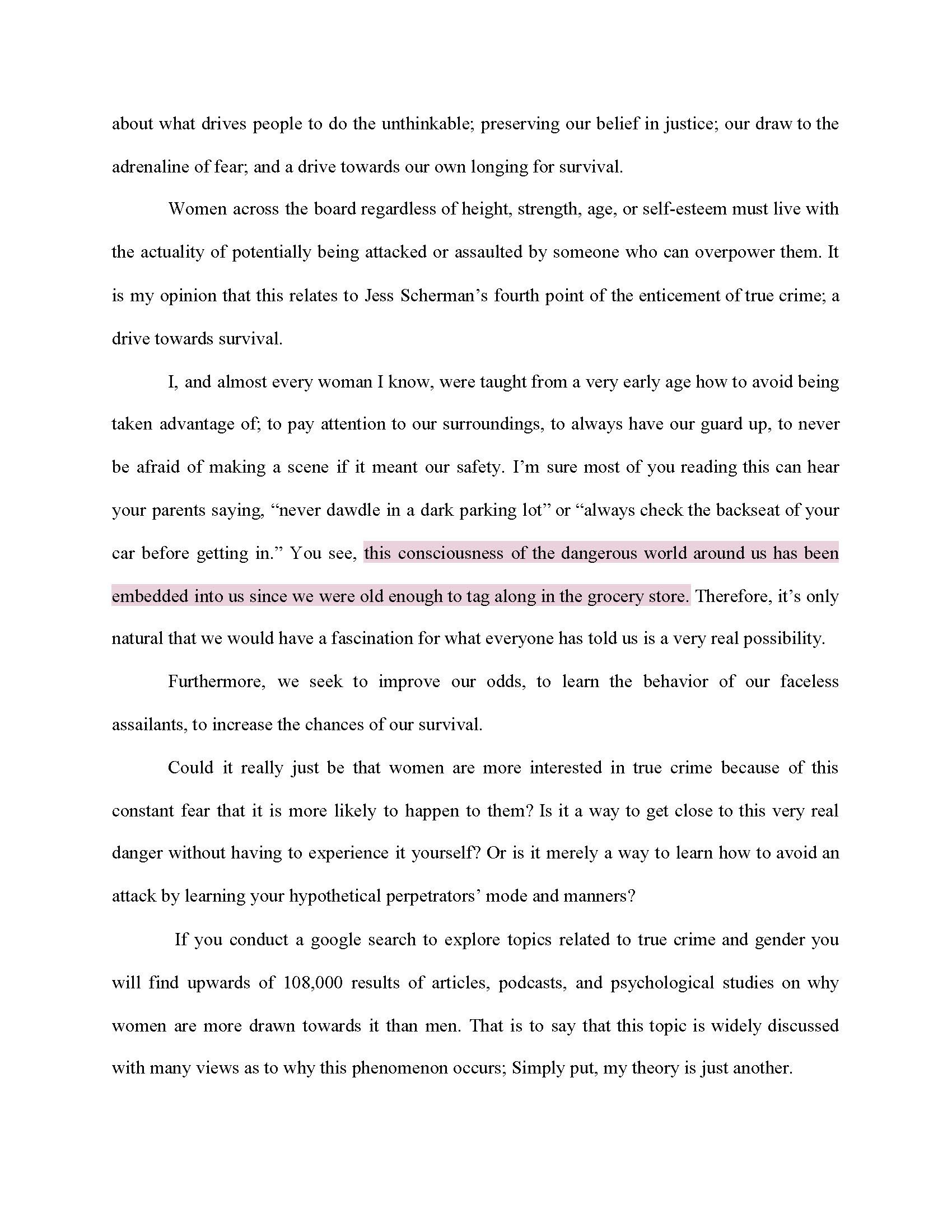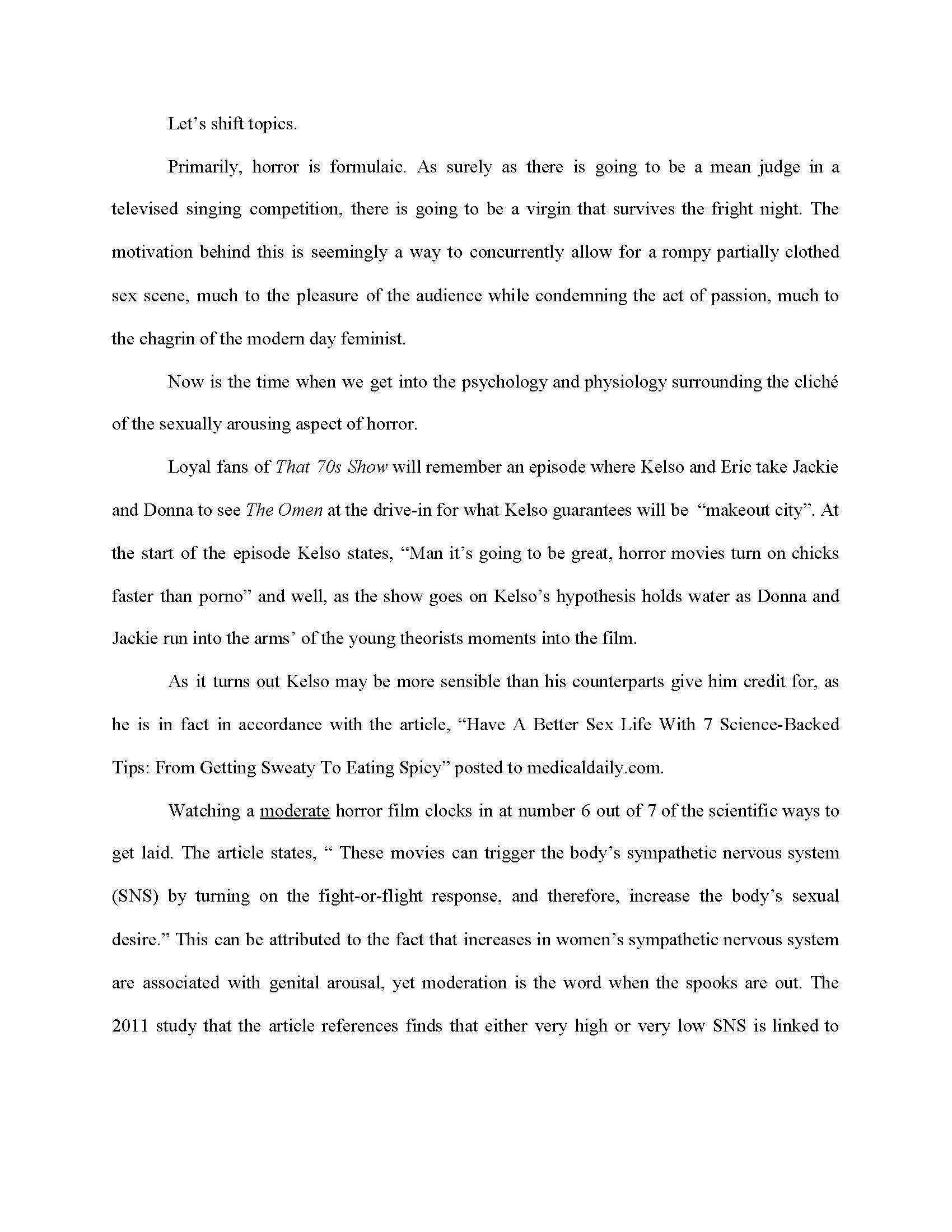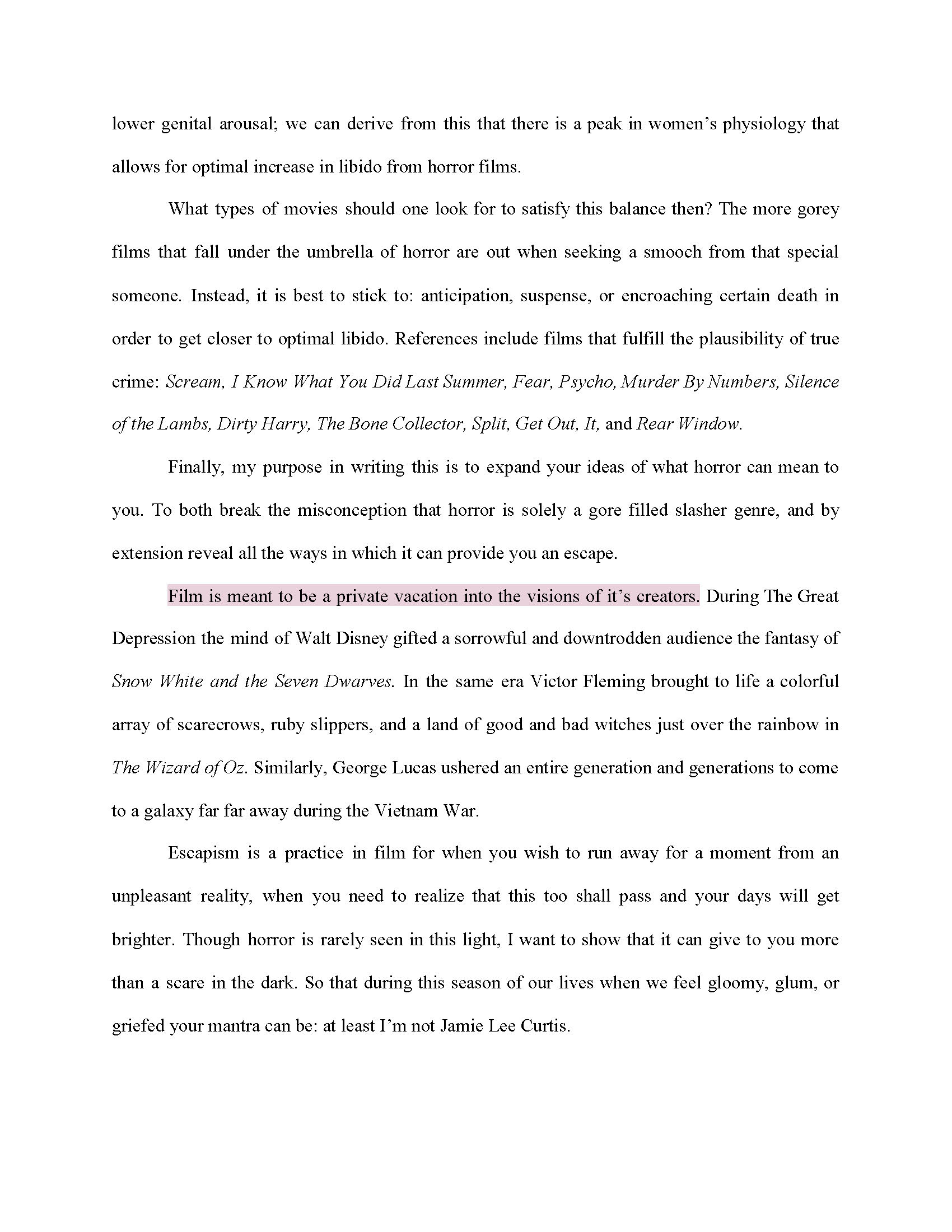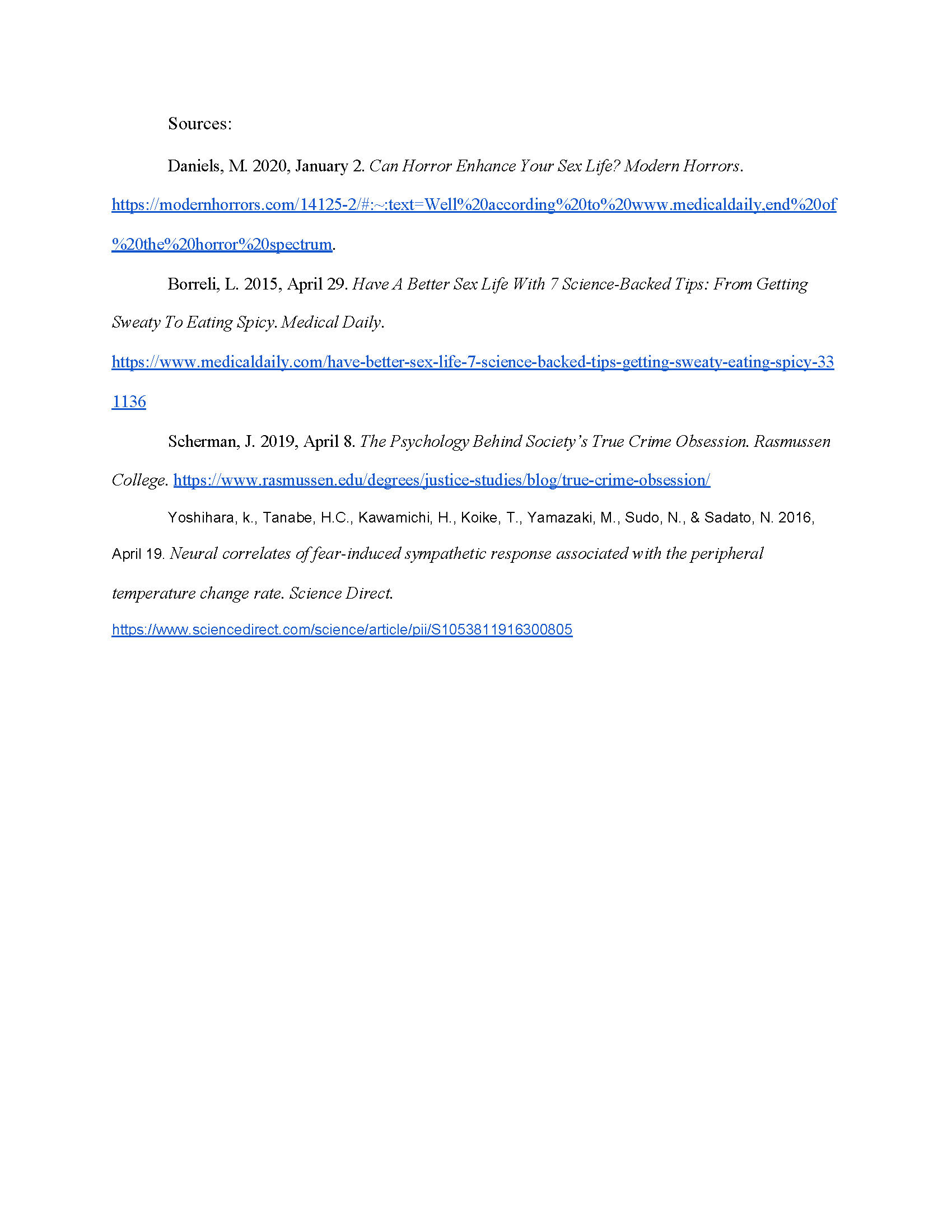 Zakriah discusses The Descent (2005) dir. Neil Marshall
Zakriah Razzak is a film student and director in Brooklyn. Here he shares his thoughts on Neil Marshall's The Descent. Check out Zakriah's "essential horror" list and follow him on IG @zakrriah !
"No horror film I've seen is as consistently horrifying each time."
Malu discusses Trouble Everyday (2001) dir. Claire Denis 
Malu Anavitarte is a Cuban filmmaker based in Florida. Here she shares her thoughts on Claire Denis' film Trouble Everyday.
"Claire Denis, with this cinematic language of her own, makes us feel like children who are discovering vampirism, sex, love, pleasure and death for the first time."
After experiencing a moment of profound connection to nature, a young woman copes with supernatural changes to her body.