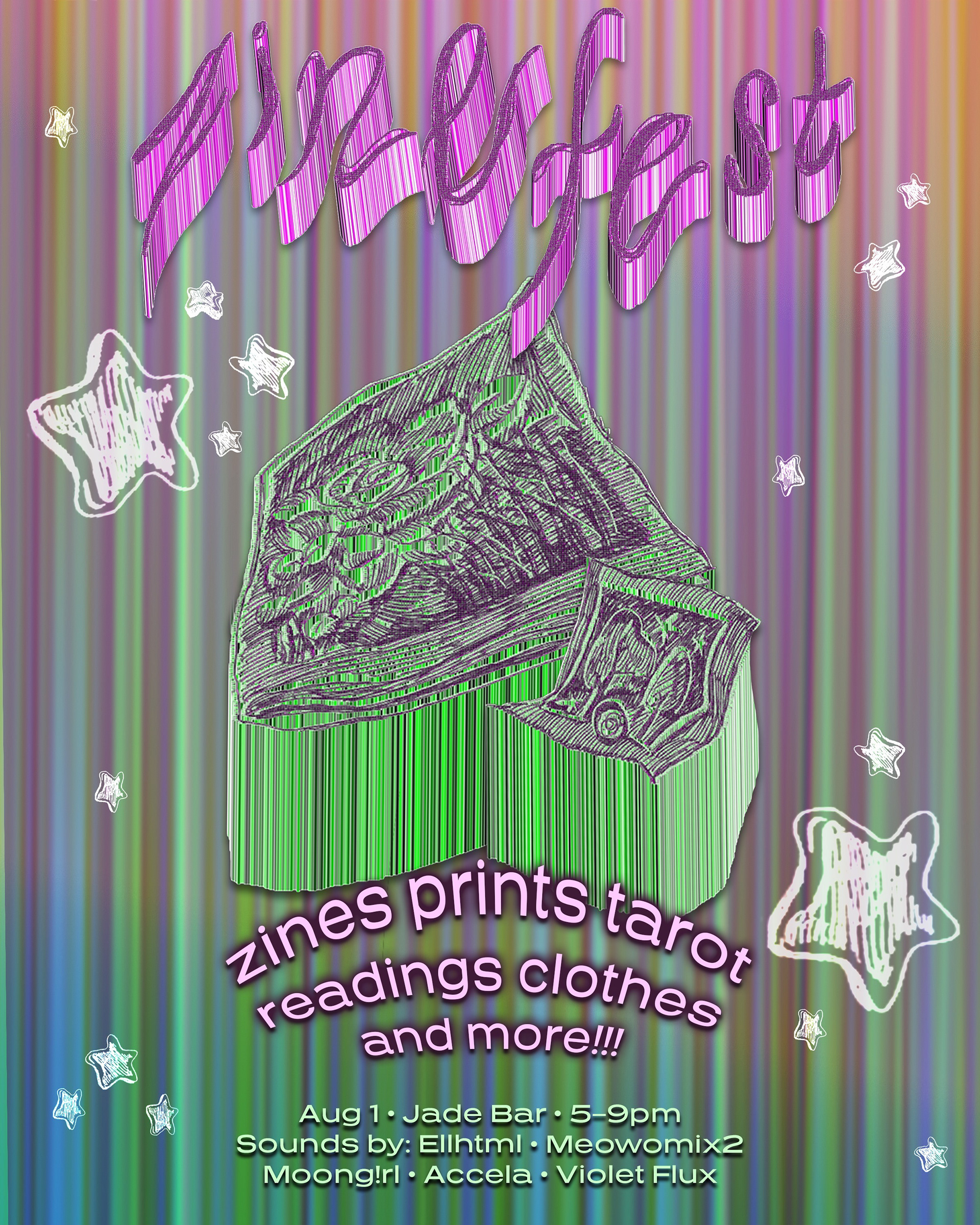 Kickback will be selling:
New and improved editions of Almanac Zine with different color options:
green, yellow, pink, purple, OG blue.
Printed at mixam.com - 
68 Pages, Color, Stapled 5.5" x 7" booklet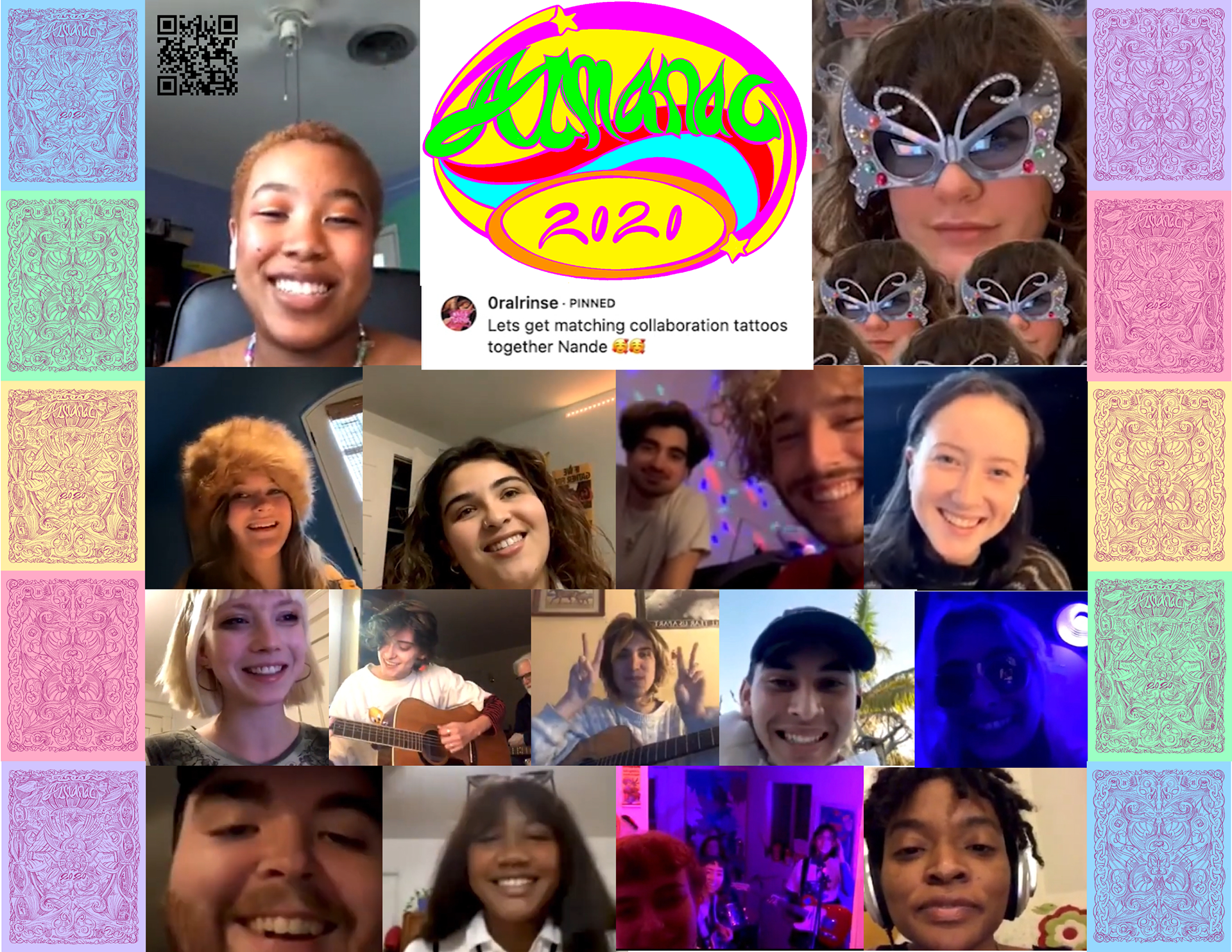 New glossy, waterproof, UV-protected sticker sheets!
(Dancing men logo by Jamison Lung @brandnewbuick !)
Printed at stickerninja.com - 2 stickers per sheet, 6" x 2.25"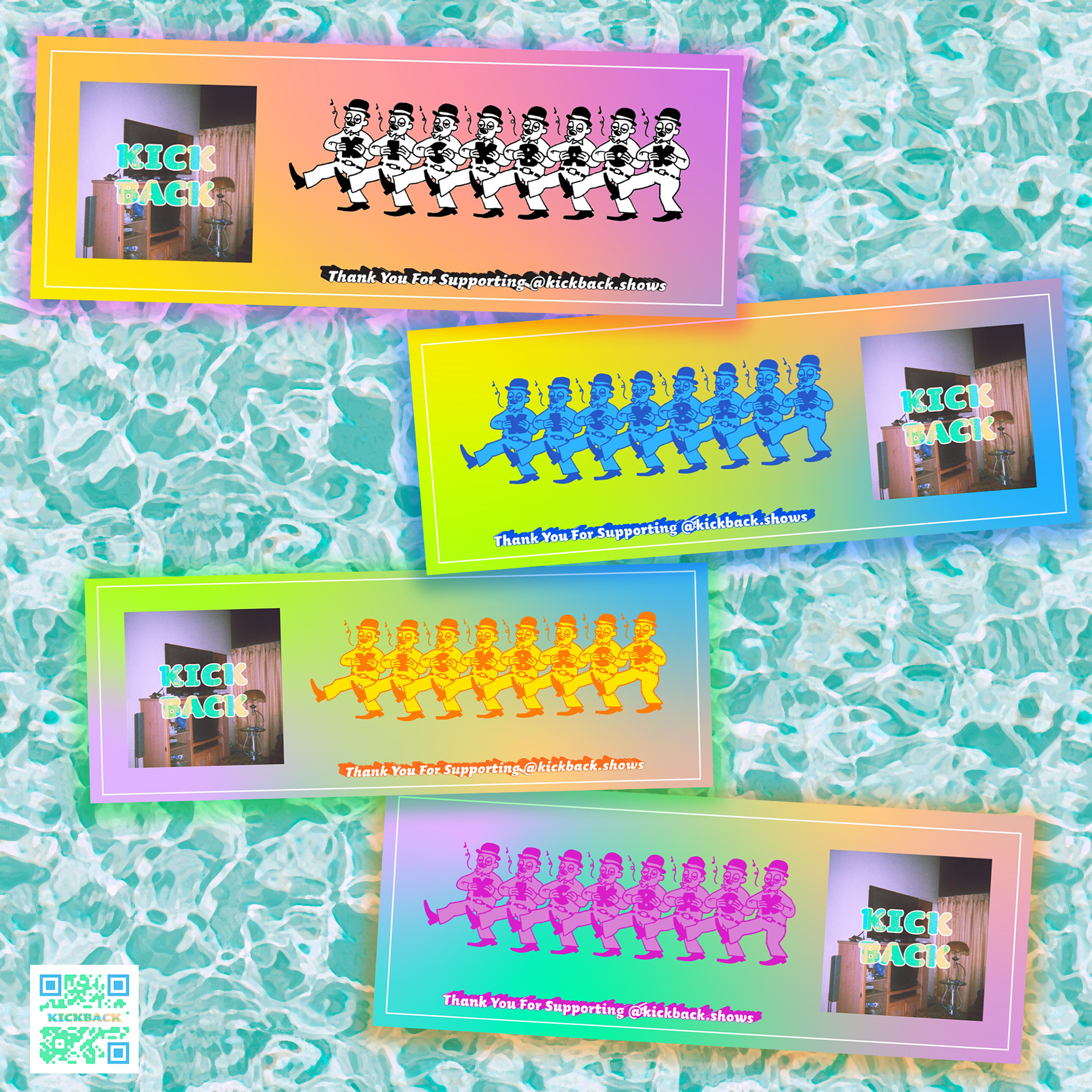 Kickback 1st Birthday Posters ft. posters from the past year :)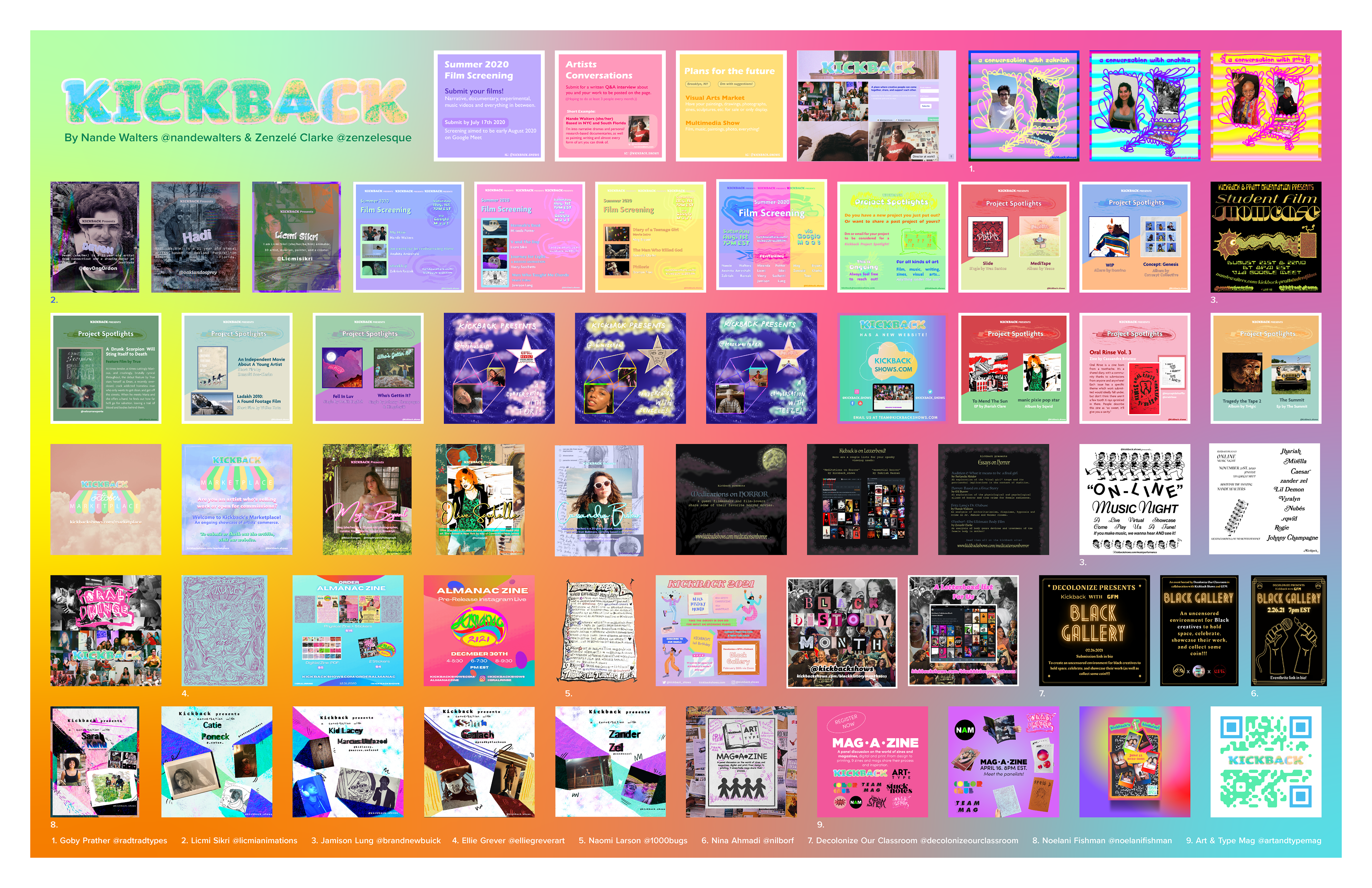 We'll also be taking orders for our 1st birthday zine! (it gets to us the week after Zinefest 😔)
$15 Physical Zine + Stickers
$5 Digital Zine + Stickers
Printed at mixam.com - 40 pages, color, 5.75" x 8.75"